QATV Wins 2 Hometown Media Awards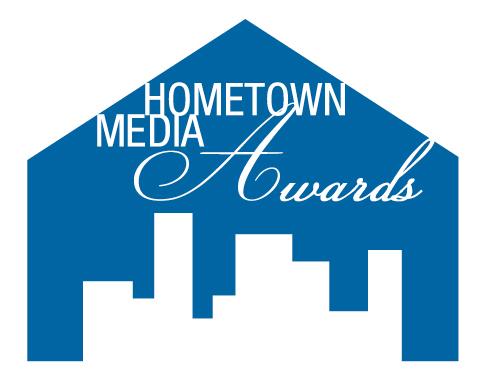 Quincy Access Television has won two 1st Place awards at the Alliance for Community Media "Hometown Media Awards" Video Festival
Quincy Access Television (QATV) received two 2021 Hometown Media Awards from the Alliance for Community Media Foundation. The awards program was established to honor and promote community media, community radio, and local cable programs that are distributed on Public, Educational and Governmental (PEG) access cable television channels, such as QATV-8 and QATV-9 in Quincy.
QATV and the Theatre for Social Justice Program at Eastern Nazarene College won the top award in the Audio Programming category for the production of the Sherlock Holmes Radio Drama, "The Adventure of the Tolling Bell".  Part of a four-part drama series, students in the Theatre for Social Justice Program performed the audio program in the QATV studio, under the direction of professor Allison Tucker and production manager professor Tara Brooke Watkins.  Post-production was performed by QATV and the programs were shown on QATV-8, streamed at QATV.org/ENCRadioDrama and as an Eastern Nazarene College podcast.
QATV Government Access Coordinator Mark Crosby and Quincy DPW Waste & Recycling Manager John Sullivan took home 1st Place in the Experimental category for a public service announcement entitled "The Recycle Zone".  The PSA, based off Rod Serling's "The Twilight Zone", talks about the changes in what can and can't be recycled and how residents should stay up to date on the changes.  The win is the 2nd award Crosby and Sullivan have taken home for "The Recycle Zone", having won 1st Place in the Mass. Creator Awards earlier this year. 
"We're thrilled these programs were recognized by our peers in community media, not only for the quality of the production, but for the entertainment and information they offer to Quincy residents," said Jonathan Caliri, Executive Director of Quincy Access Television.  "We're especially excited to share these awards with great community partners in Eastern Nazarene College and the Quincy DPW.  QATV is happy that many of our programs are produced with Quincy's great organizations and outstanding City departments, and these two awards are emblematic of the many collaborations we have," said Caliri.
Each year, nearly one thousand entries are submitted. These entries, or programs, are submitted and evaluated on several factors resulting in over 100 award winners. A panel of judges from the industry evaluate the entries. Awards are presented to the most creative programs that address community needs, develop diverse community involvement, challenge conventional commercial television formats and move viewers to experience television in a different way.
"The Hometown Media Awards celebrate both the excellence of work and the diversity of media that appears on community channels being produced around the country. The ACM Foundation is proud of their achievement and of how they represent their communities in their work," said Mike Wassenaar, president & CEO, Alliance for Community Media.
For more information about Quincy Access Television, visit www.QATV.org or call 617-376-1440.