Quincy College Commencement Live on QATV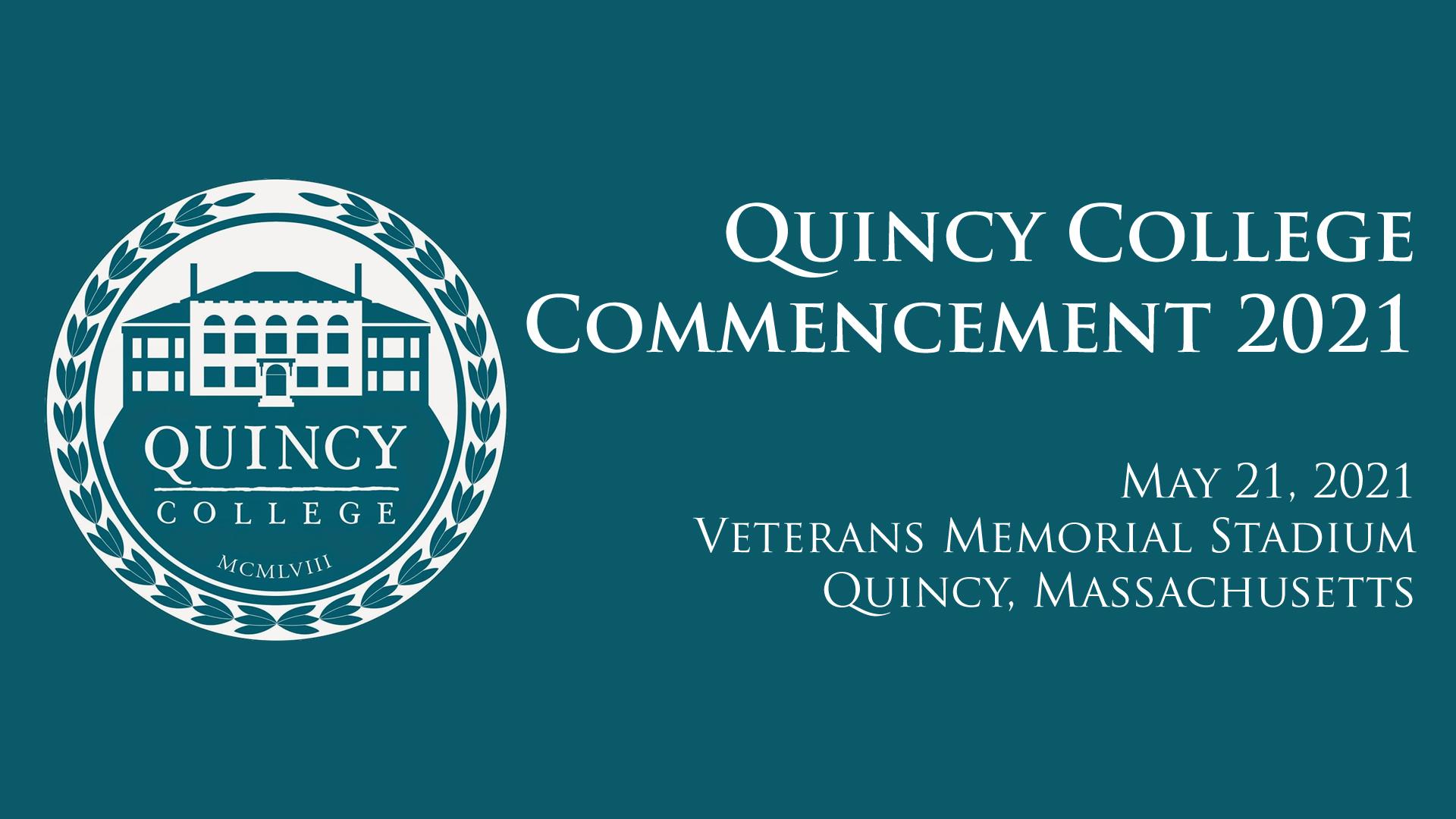 Commencement ceremony to be shown live on QATV-8 and QATV.org
Quincy Access Television will have live coverage of the 2021 Quincy College Commencement ceremony on Friday, May 21st beginning at 11am.  The ceremony will be shown live on QATV-8 and on QATV.org
The commencement address will be delivered by Rob Hale, President of Granite Telecommunications.  Beatriz Martins from Somerville, Massachusetts, will be representing the Class of 2021 as the student speaker.
To watch live or see a replay online, visit www.qatv.org/QC2021.
The ceremony will replay on QATV-8 at the following times:
Friday, May 21st at 8pm
Saturday, May 22nd at 10am & 6pm
Sunday, May 23rd at 9pm
For more information, please call 617-376-1440.